Open practice Saturday at The Wick 338
Ride from 9-4:00 PM for 40. great to get in some motos before race day. Non-racers welcome too.


Last race this Sunday, October 28th at The Wick 338 in Southwick, MA
This is it! The last race of the year on the NESC calendar!

One day riders welcome

100%+ Pro payback

Classes for 65s and up

Tons of swag from FXR

Classes for 65s and up, novices to pros, kids to vets

The fastest racers in New England will be here racing for trophies, contingency money and cash! See riders like Chris Canning, Matt Desjardins, Steve Czarnota, Shane Kelleher, Danny Pepoon, Seth Nicolo and more. Spectators are able to tour the pits and meet the racers, no special pit pass required.

New racers welcome, one day licenses and transponder rentals available

Signup Sunday 7:00AM-8:45AM
Practice at 9:00AM (or earlier!)

Racing starts right after practice.

Gates open on Saturday for open practice 9-4:00PM (40. to ride practice)

admission at the gate $15.


Contingency Sunday at The Wick 338
Husqvarna will be paying contingency on Sunday 10/28 at Southwick.


One day riders welcome!
New racers are always welcome! A one day license is only $10 and we have transponders available for rent (requires a refundable $200 deposit cash or credit card)

Use this online form to get all your info into the system if you've never raced an NESC event before.

You'll still need to print, sign and get the short release notarized.


Race order for Sunday, Oct. 28 at The Wick 338
Check the posting board at sign-up for any last minute changes on race day.

| | | |
| --- | --- | --- |
| Southwick 10/28 | | |
| | Schedule 1 | |
| 1 | 50+ Open/30+ C | C |
| 2 | 30+ A/30+B | C |
| 3 | Youth C | C |
| 4 | Youth B | C |
| 5 | 250 A/ Pro / Youth A | C |
| 6 | 250 C | C |
| 7 | 450 B | C |
| 8 | Super Mini | C |
| 9 | 45+ Open/ 60+ Open | C |
| 10 | 450 C / 40+ C | C |
| 11 | 250 B | C |
| 12 | 450 Pro/A | C |
| 13 | 55+ Open/ Female | C |
| 14 | 40+ A/40+ B | C |
| 15 | 25+ A/B/C | C |
| 16 | 65cc | C |
| 17 | Open Novice | C |
| 18 | Open Amateur | C |
| 19 | Open Expert | $C |
| 20 | 85cc 7-11/12-15 yrs | C |
Directions to The Wick 338
The Wick 338 is a short drive off Rt. 57 in Southwick, MA. If you've never been before you can follow these directions


Get your info into the system!
Help save us some time on race day by submitting your information using this super easy on-line form.
You'll still need to print, sign and have notarized this short wavier and provide payment for your membership in person, at the track.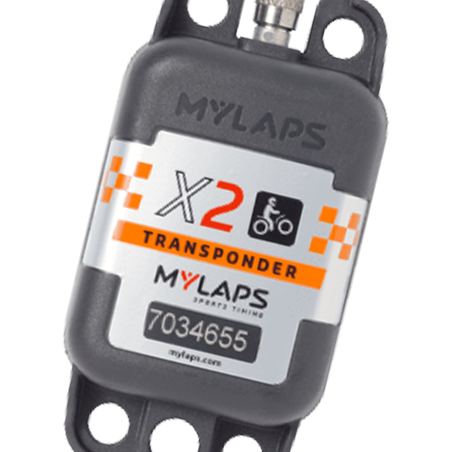 Transponder update!
All NESC members must own a transponder, the NESC has less than 50 units available to rent to one day riders. Please make sure to order one in time for the first race and if you already own one please charge it.
Note: the orange transponders will still work, please make sure those are charged and that your subscription is still active.

More info and ordering info is at Speedhive.


2018 NESC rule book pdf

The 2018 edition of the rule book is available as a pdf download at this link



New mailing address for the NESC office

Please send all NESC forms to NESC P.O. Box 956 Moosup, CT 06354



New email address for the NESC office

Annette Rose-Fry will be taking over the Competition Committee this year, please click here to email her any questions



NESC rule and class changes for 2018

The NESC board of directors has made a few rule changes for the '18 season.



New classes added for Vets

A 60+ Open Vet class has been added since there are so many old motocrossers in New England who still race, the class will be run in the same moto as the 45+ class with separate gate drops. Tell your dad and grandfather to dust off their old bikes and come racing with you.

Also a 25+ ABC Vet class was added after numerous requests from riders who weren't quite old enough to run the 30+ classes, this will be a great class for guys who have to get up and go to work on Monday morning. The slot in the race order for this one is TBD but it should be a pretty popular addition.



Freezing no longer needed

The freezing rule has been eliminated for '18, now if a rider starts a series as a novice or amateur he or she will be able to finish that series even after acquiring the number of promotional points to advance to the next class. Promotions will occur at the start of the next series or a rider may elect to promote at any time once they have enough points. This will allow riders to come and just race without having to worry about going too fast and pointing out before the freeze date.



Easier to qualify for year end awards in 2018

The amount of races needed to qualify for year end awards (jackets, plaques etc) has been rolled back to 50% for 2018. Next year if a series has 14 races in it racers will only need to do 7 races to earn awards if they make their classes top ten. This is to encourage riders who might have only raced at their home tracks as one day riders to join the NESC and travel to a few more tracks.



NESC family deal days

The 2018 renewal/new rider form is now posted here (fill in the form on your computer and then print it out at home before mailing it in), families with more than one rider can save big by joining today. One rider is 75. and each additional rider is only 50. until 1/31/18. The price to sign-up at a track is 100. so families with 2 or three riders can save 75. to 125.


2018 NESC applications on line

Get a jump on next year and save your number by renewing your NESC membership today.
You can download the form here


NESC Digital Newsletter

Stay up to date on all the latest info from the NESC, subscribe to the newsletter by clicking here.

2018 NESC Board of Directors
President
Dave Clemence
Vice President
Chris Knuth
Treasurer
John DelGrosso
Secretary
Shaunna Knuth
Senior Rider Reps
td>
Jason Allan
Austin Brooks
Tim Brown
Jason Hargreaves
Jack Courtney
John Majcher
Andrew Rossi
Alternate Rider Reps
Cory Beety
Bradley Austin
Brittani Majcher
Competition Committee
Annette Rose-Fry click Annette's name to email the NESC office
Debbie Genereux
Lisa Roy
Ruth Pepoon Competition Committee consultant



Mylaps transponder update

Mylaps has finally given riders some updates and now they have a "fix" for the older version X2's that would not connect/charge. The NESC has a few of these "fix" packs available at sign-up. Newer versions will not have the issue. Also there are instructions on how to tell if the X2's are activated and how much time they have left.
You can read more here


Transponders

Remind everyone to charge their Flex and Classic transponders for at least 12 hours before race day. Newer X2's require only 4 hours to charge.

If they are blinking fast red then they need to buy more time directly from Mylaps; their subscriptions are expired or for the new X2 units, they need to be activated before use.

Expired Flex units: You must purchase more time on Mylaps.com and then connect the transponder through your computer to the Flex Manager program on the Mylaps website and activate them.

For fast blinking X2 units they must be activated directly from the Mylaps website, by logging on to the rider's Mylaps account.

Also it is very important to understand that the parental consent form listed is for parents that are sending their minors to race events where they will not be present. They must name the person acting as guardian for the day, it must be notarized and we need a new form for every event. We have no blanket minor releases at NESC.

Did you know...

Did you know that the NESC is a non-profit corporation? The NESC runs off only the funds collected from membership fees (either full year or one day) and the transponder rental fees. The NESC does not make money from the race entries and gate fees at the races.
Did you know that one dollar from every entry goes into the Tom Timonen Fund that is in place to help riders injured in NESC races?

The NESC Scholarship program.

This fund awards $2,000.00 annually to college students meeting NESC requirements.

Eligibility requirements: Must be a NESC member for at least two years in good standing and a full time student at a fully accredited college, university, or technical school. Rider must have attended at least 10 NESC races in the current year.

Application process:

Compose a cover letter to NESC requesting consideration for the NESC Scholarship program; naming the college/course of study you plan on attending.

A copy of your final grades from the most recent term.

A letter from your college registrar's office confirming acceptance to the school.

Please send the above requirements by November 1st; we will make the decisions for awards just prior to the annual banquet.

Deadline to apply is November 1st of the current racing year.

Please send your information to


NESC Scholarship

NESC
P.O. Box 956
Moosup, CT 06354

NESC on Facebook

Like the NESC page on Facebook to see last minute updates and other important info.

Huge points fund for the Pro/Expert classes

Last year $25,000.00 was paid out at the Awards banquet to the Expert and Pro riders in the top 15 and this year with bigger turn outs it could be even more.

100% plus payback ten spots in the 250 & 450 expert/pro motos

Not 3, not 5, but all the way back to tenth place*! No New England series pays out what the NESC races pay out. *Riders must place in the top ten of a moto (combined expert and pro to win cash). Expert class riders are also eligible for trophies in their class.

Address changed?

If you have changed your address this year, please notify the NESC by email ASAP.